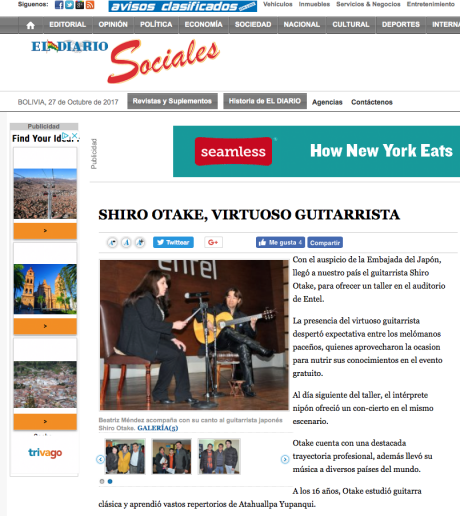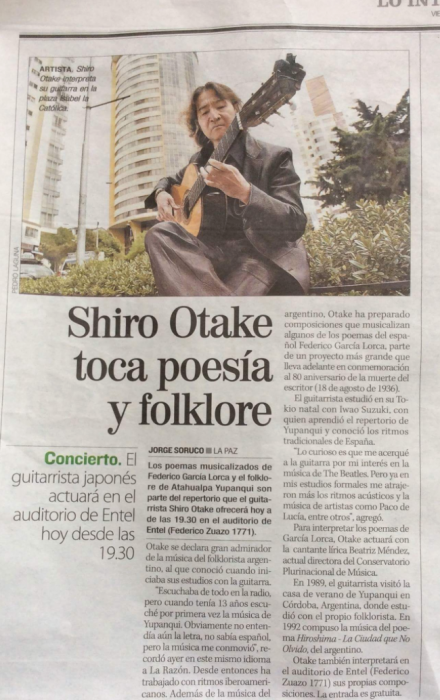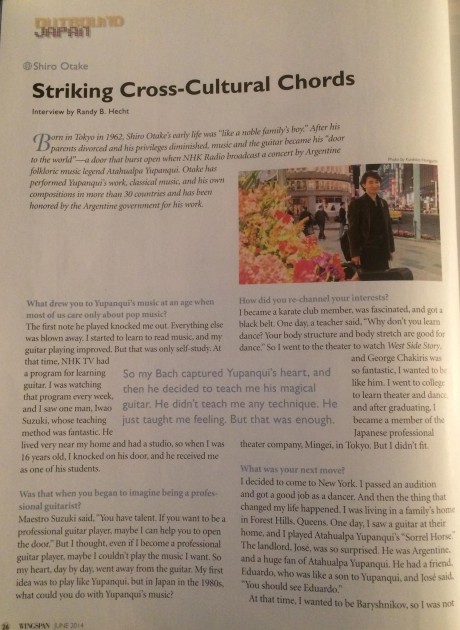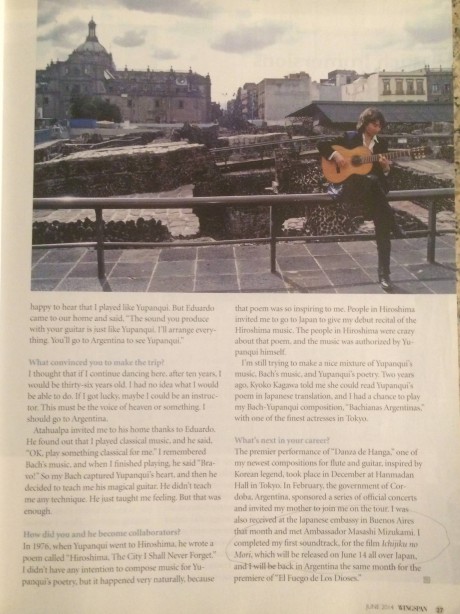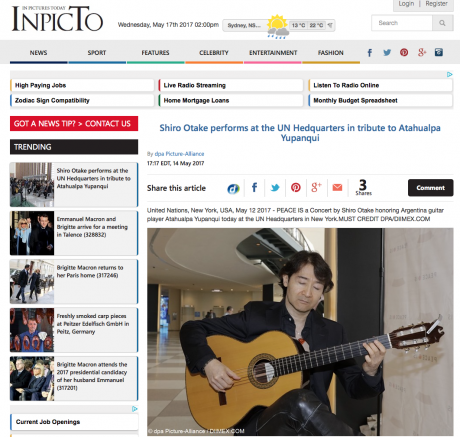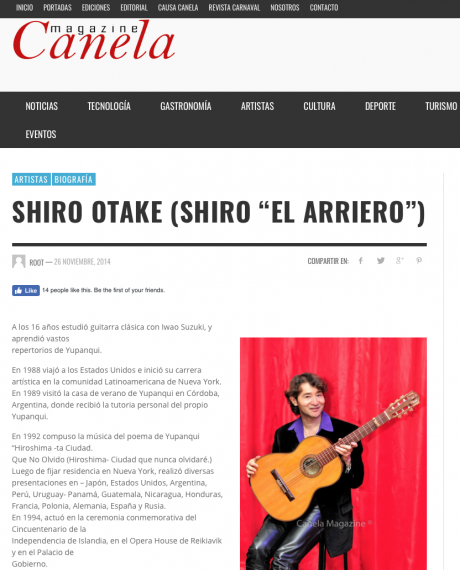 ***
***
***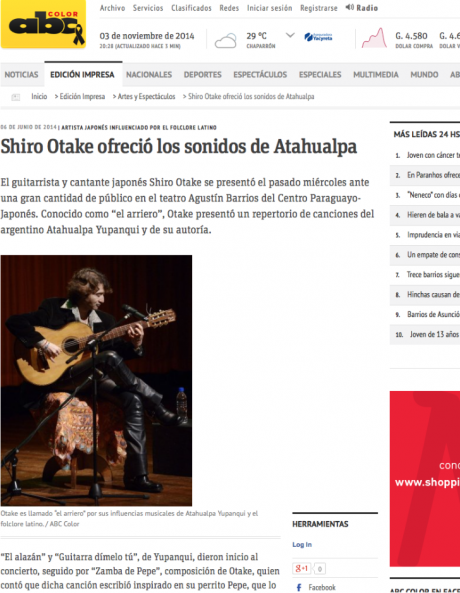 ***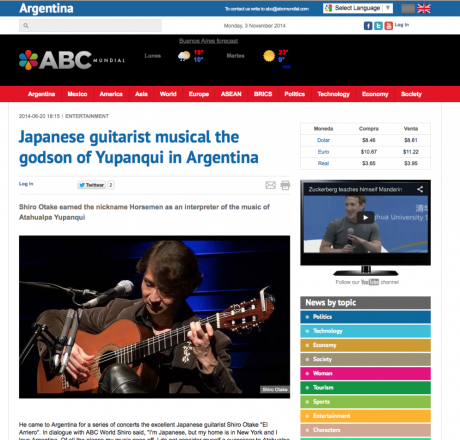 He came to Argentina for a series of concerts the excellent Japanese guitarist Shiro Otake "El Arriero". In dialogue with ABC World Shiro said, "I'm Japanese, but my home is in New York and I love Argentina. Of all the places my music goes off. I do not consider myself a successor to Atahualpa even less. I want to make a mix between my culture and the music of Yupanqui. Maybe it takes the rest of my life. But in any place where it is, I take the sound of Atahualpa, who played opposite me in Cerro Colorado. "
Sponsored by the Embassy of Japan, the concerts were held in the auditorium of the University of CEMA. Shiro was born in Tokyo and from an early age was fascinated with the music of Atahualpa Yupanqui to the point that the vast repertoire learned by studying classical guitar with Iwao Suzuki. This teaches him techniques that will Atahualpa served to project as a unique interpreter able to recreate their songs about the same way as the original author uniquely to the point that makes us feel our beloved guitar songwriter.
It is not done here because Shiro also has his authorship issues such as "Hiroshima City not forgotten." Subject to Atahualpa captive and win a prize among the eleven best performances in Japan in 2011. Plays in various parts of the world such as Madrid, Moscow, Reykjavik Tokyo and Machu Pichu, among others. In our country our greatest tribute to folk music nationally and is the winner Cosquin.
Composed the soundtrack for the 2014 film "The Forest of the fig" (hichijuki no mori). Closes offering a recital tour in Cordoba in the coming days.
We recommend make a mark on the calendar and see it.
You can find a talented and a very careful interpretation mode musician. Worth seeing and hearing both for those who love good music and those who interpret it.
In few words very pleasant and enriching.
By Daniel Carbone