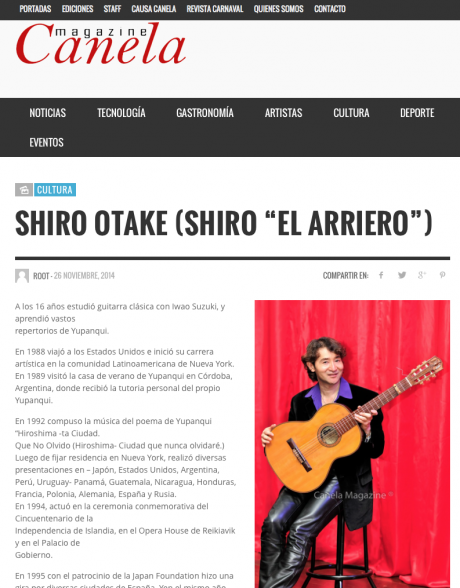 ***
¡Un hermoso recuerdo!
***
un beau souvenir!
***
Un bellissimo ricordo!
***
A beautiful memory!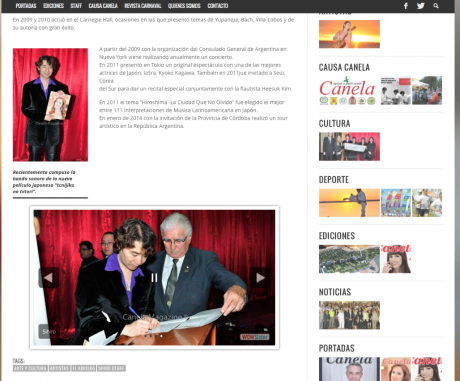 ***
「Canela Magazine」記事。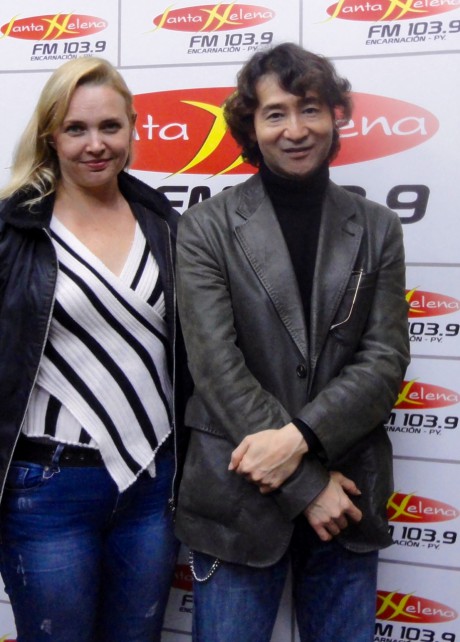 ***
Junto a la directora argentina de FM, después de la difusión del programa radiofónico.
***
Avec le directrice argentine de FM , après la diffusion de l'émission .
***
Con la direttrice argentina di FM , dopo la trasmissione del programma radiofonico .
***
With the Argentinean radio FM director, after broadcasting the program.
***
アルゼンチンのFMディレクターと、生放送出演後。
アルゼンチンは、イタリー、スペイン、ドイツ、そしてロシア系移民などの子孫で人種構成される白人国。
自分はいまでも、この国と人々との縁を不思議に思う時がある。