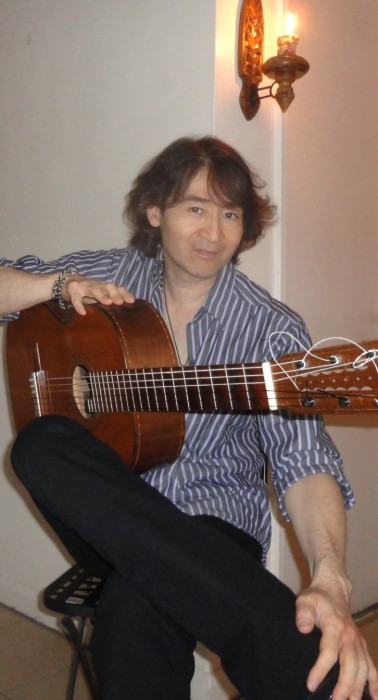 ***
Son las fotos que fueron sacado por una amiga mía italiana mas recién.
El pantalon negro que yo llevo es un producto de ensayo de mi 'original jeans' con cremallera.
***
Les photos prises par une bonne amie italienne plus récentes.
le pantalon noir que je porte est le produit de test de mes 《 jeans originaux 》avec la fermeture eclair.
***
La foto più recente presa per la mia buona amica italiana.
i pantaloni neri che indosso è una prova produtto dei 'jeans originali' con la cerniera .
***
The most recent photos taken by a good Italian friend of mine.
The black pants I'm wearing is the test product of my 'original jeans' with zipper.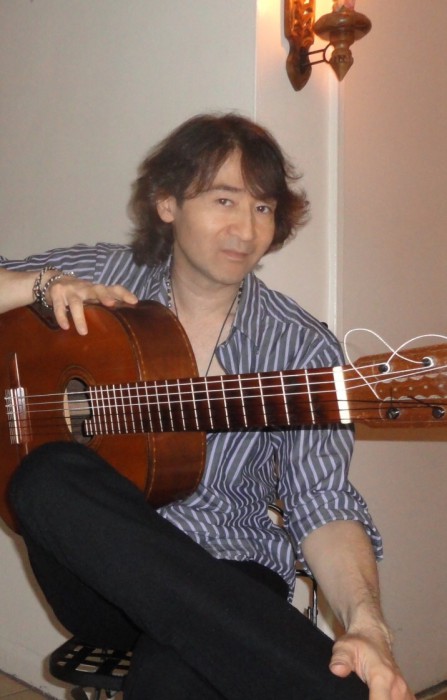 ***
フォトグラファーのイタリア娘が撮影した、もっとも最近の私。
はいている黒いズボンは、現在試作品段階のジッパー付き「オリジナルジーンズ(人呼んで"ソリテュード・エ・パシオン/孤独と情熱"!)」。
フレアーの70年代風だが、よりシャープで、特に座った時にしまってみえるように計算。
現在15着ほど受注予約!
(Photo: R. Cardinale)