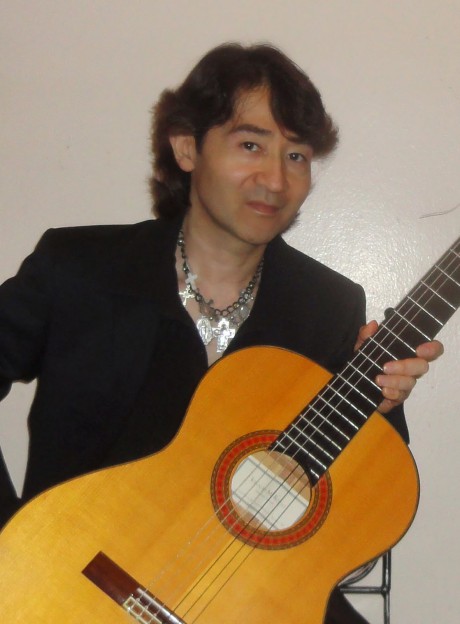 ***
Reino Unido ha estado muy positivo por la circulación de 'Iberoamericana/Live' CD.
Se ha participado al 'party' la Irlanda muy recientemente.
aunque caminamos lentamente , me alegro de que se está extendiendo al mundo entero poco a poco de alguna manera.
***
Royaume-Uni a récemment été très positive pour la circulation de «Iberoamericana/Live»CD.
L'Irlande a rejoint la «party» récemment.
Bien que nous allons lentement, je suis heureux que se répand à monde entier progressivement en quelque sorte.
***
Regno Unito è stato molto positivo per la circolazione de ' Iberoamericana/Live' CD.
L' Irlanda ha partecipato alla 'party' recente.
Anche se stiamo andando lentamente , mi fa piacere che si sta diffondendo in tutto il mondo a poco a poco in qualche modo.
***
UK has been very positive for the circulation for 'Iberoamericana/Live' CD.
The Irland joined the party lately.
Although we go slowly, I'm glad it's somehow spreading to the whole world little by little.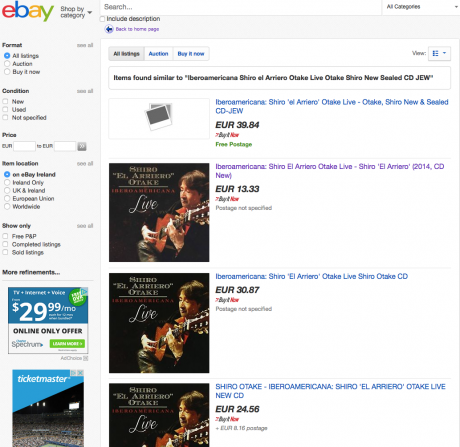 ***
イギリスは「イベロアメリカーナ/ライヴ」CD販売に積極的な国のひとつ。最近、アイルランドでも流通が開始された。
もちろん爆発的なスピードではない。しかし、魂をこめたアルバムが、こうして世界に拡がってゆくことをとても嬉しく思う。