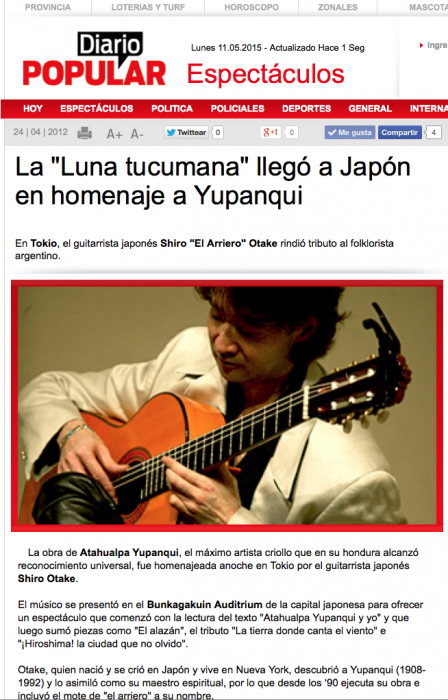 ***
Conferencia especial al auditorio de Bunkagakuin, la escuela en que me he educado (1981-1984.)
No tengo idea como los medios de comunicación argentinos habían podido recoger el material de este evento tan rápido.
Es un misterio.
***
Conférence spéciale au Bunkagakuin auditorium , mon ancienne école .
Je ne sais pas comment se les médias argentins rapporté cet événement si rapidement . Il est un mystère .
***
Conferenza speciale al Bunagakuin auditorium , la mia vecchia scuola .
Non ho idea del perché i media argentini hanno riportato questo evento così rapido . E 'un mistero .
***
Special conference at Bunkagakuin auditorium, my old school.
I have no idea how come the Argentine media people could report this event so quickly.
It's a mystery.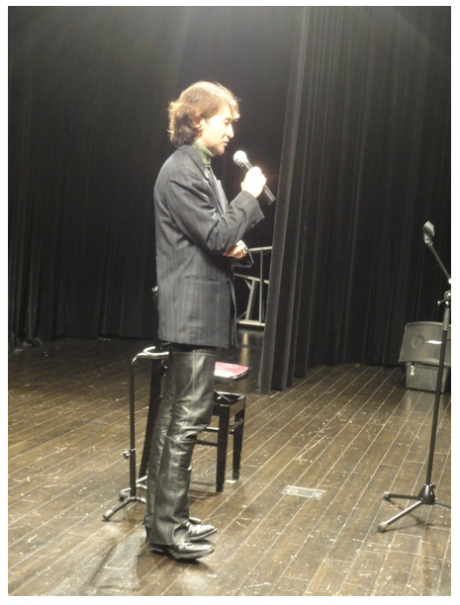 ***
これは、御茶ノ水にある母校、文化学院に招待を受けて同校のオーデトリアムで行った創立記念日の特別講義を、アルゼンチンのメディアが翌日一斉に報じたもの。
使用された写真は当日のものではないので、直接取材に来ていないことは確かだが、なぜこのように素早く報道が行われたのかは未だ謎。
アルゼンチンはミステリアスな国だ。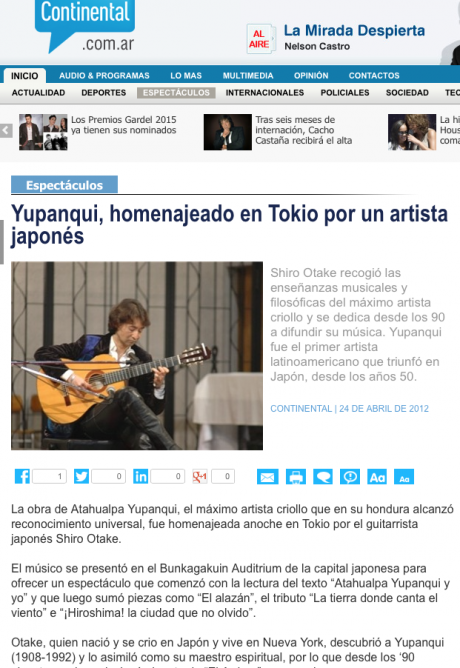 ***
関係ないが、下記写真は、昨日車の運転中に見かけたニューヨークのバス。
メッシを使ったブエノスアイレス観光の宣伝がされていた。